At Star Printing, we work hard to provide our clients with a product they will be proud to display. We stay ahead of our competitors by efficiently printing and packaging your materials for personal or company use, client or internal distribution and even company or personal storage. In all our services, we endeavor to lessen the impact we make on the environment through certifications and programs that emphasize sustainability.
Sustainability
At Star we treat our clients like family and strive to show that same respect to the environment. Star has implemented guidelines and programs designed to decrease the effect we have on the environment. We also support policies that promote the responsible management of forests worldwide.
Paper Waste & Cardboard Recycling
We understand our printing business involves the daily use of paper and cardboard products. By employing recycling guidelines to fulfill our commitment of following good practices and upholding environmental standards, the amount of waste accumulated in daily operations is minimized and remaindered materials are made available for use in other applications.
Aluminum Plate Recycling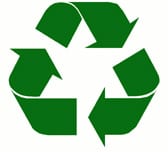 Paper and cardboard products aren't the only elements we recycle at Star. In most applications, we use aluminum plates etched with client brand and messaging standards. However, these plates can't be re-etched. In order to maintain our commitment to the environment, Star Printing recycles all aluminum plates once a project is complete and the plate has no further use.
Low-VOC Inks
We use low Volatile Organic Compound (VOC) inks comprised of vegetable or soy-based elements to help further reduce our environmental footprint. Because high-VOC inks naturally possess enough vapor pressure to send omitted fumes into the air, the demand for environmentally conscious printers and the true impact that such endeavors make prove that low-VOC inks are the right choice. Using low-VOC inks helps reduce the amount of fumes, air pollution and smog that contribute to environmental hazards and contamination.

We offer fully customizable packaging solutions to meet your needs and ensure that your product has a unique, powerful and professional presentation.