June 21, 2023
The Ricoh Pro C7200X Digital Printer with the Plockmatic Booklet Maker

The RICOH Pro C7200X Series is designed and built to deliver all the benefits of digital printing — and then amplify the possibilities with high-value capabilities that traditional four-color systems simply cannot match. Energize your expectations and take your creativity to a higher level with an extended color gamut and a whole new range of applications. The Plockmatic Booklet Maker finishes the job – producing professional, saddle-stitched booklets, fast and cost effectively.
Give us a call for a demonstration or personalized quote.
November 20, 2019
CUSTOM ONLINE PRINTING The Star Way
At Star Printing, we are pleased to announce that the highest quality custom online printing services are now available. Contact any Star representative and we will create a unique online ordering portal just for you. Once in place, ordering reoccurring jobs will be fast, easy and secure.
Quality printing is our priority. We have over 100 years of "doing it right" experience. Our online printing services come with a 100% satisfaction guarantee.
FROM LETTERHEADS TO POCKET FOLDERS – STAR PRINTING MAKES IT EVEN EASIER TO MEET YOUR REPRINT NEEDS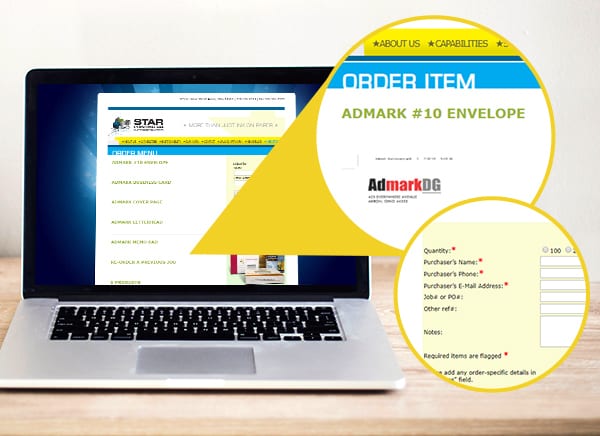 We offer fully customizable packaging solutions to meet your needs and ensure that your product has a unique, powerful and professional presentation.