first things first
We recognize that first impressions matter most. With every new encounter a different impression is formed. When you think of Star Printing, we want you to think of the quality of work we provide, the experience you had working with us and the confidence you felt knowing that we were right for the job.
At Star we understand the importance that appearance, timing, attitude, character and manners have on an individual, client or business. Our goal is to guarantee that clients and businesses enter Star Printing and believe in the work we produce and leave with the confidence that we will take care of them again.

Launch a Five-Star Relationship
Working with a new vendor or printer can be an uneasy venture. Star Printing welcomes the opportunity to work with new clients and businesses in search of a printer who can offer support with any of your printing, packaging, planning, problem solving or production needs.
We take pride in the relationships we've established over the years. As a business and a family, we are confident that Star will continue to expand upon those relationships for years to come. Those who utilize our distinct blend of business and family will be pleased with their experience and the quality of work that Star Printing offers.
Our doors are open to both clients and businesses, new and old. Don't think of us as a vendor, but rather as an extension of your business or product that holds the best intentions in mind. Together we will become a successful partnership of client and printer.
Latest News
The Ricoh Pro C7200X Digital Printer with the Plockmatic Booklet Maker

The RICOH Pro C7200X Series is designed and built to deliver all the benefits of digital printing — and then amplify the possibilities with high-value capabilities that traditional four-color systems simply cannot match. Energize your expectations and take your creativity to a higher level with an extended color gamut and a whole new range of applications. The Plockmatic Booklet Maker finishes the job – producing professional, saddle-stitched booklets, fast and cost effectively.
Give us a call for a demonstration or personalized quote.
CUSTOM ONLINE PRINTING The Star Way
At Star Printing, we are pleased to announce that the highest quality custom online printing services are now available. Contact any Star representative and we will create a unique online ordering portal just for you. Once in place, ordering reoccurring jobs will be fast, easy and secure.
Quality printing is our priority. We have over 100 years of "doing it right" experience. Our online printing services come with a 100% satisfaction guarantee.
FROM LETTERHEADS TO POCKET FOLDERS – STAR PRINTING MAKES IT EVEN EASIER TO MEET YOUR REPRINT NEEDS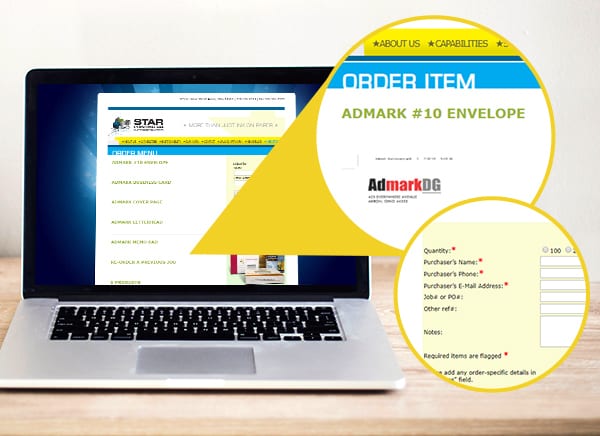 We offer fully customizable packaging solutions to meet your needs and ensure that your product has a unique, powerful and professional presentation.