To provide clients with the assurance they deserve, Star Printing has made samples of our work and capabilities available for review. Please don't hesitate to contact us if you have any questions about our capabilities or would like to discuss how we can support you with your printing needs.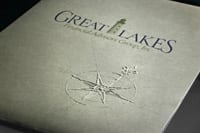 click to enlarge image
Example 1
This two-color pocket folder is a prime example of pushing the limits of embossing. We were able to create a large, deep emboss across the front of the pocket folder that required critical alignment with the printed image. We were also able to produce hangtags using the entire press sheet for apparel giveaways so that stock color and consistency remained the same all around.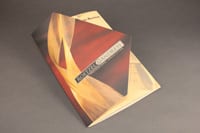 click to enlarge image
Example 2
The following piece demonstrates our capability to produce a tight roll fold that required critical scores for the piece to lay flat. We used a custom die to create a unique cover. With four-color printing on both sides of the piece, this year-in-review report enhances the crucial information contained within.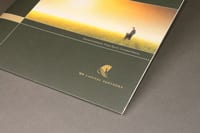 click to enlarge image
Example 3
Featuring a highly distinctive satin gold foil stamp and five-color printing on thick stock, this remarkable piece highlights the outstanding capabilities of Star Printing craftsmen. The brochure utilizes saddle stitching, deep scores and a custom die for a unique, lasting symbol of our professional in-line gluing and folding capabilities.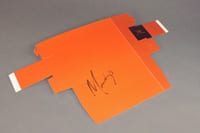 click to enlarge image
Example 4
Star Printing specializes in outstanding packaging that creates lasting impressions. This featured box utilizes two-color printing, a custom die, precise scoring and a satin coating for protection and enhanced color saturation. Printed on thick cover stock for greater protection, this sturdy piece was designed to ship flat for customer conversion and fold without the need for gluing.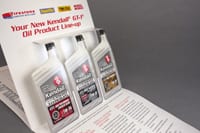 click to enlarge image
Example 5
This exceptional square brochure features a custom die to showcase the dynamic, hand-glued pop-up element located in the middle of the piece. It was saddle stitched and enriched with an aqueous coating. A tip-on CD holder was implemented on the back, allowing greater functionality and information sharing with customers.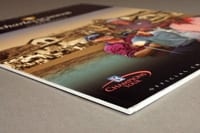 click to enlarge image
Example 6
This marvelous piece uses cover stock on the outside and text stock on the inside. We ensured color-critical consistency across all spreads and implemented a brilliant UV coating on the cover. The book was then perfect bound for ultimate presentation.

We offer fully customizable packaging solutions to meet your needs and ensure that your product has a unique, powerful and professional presentation.