Let's Party – We Have A Winner!
May 26, 2017
Larry Bond of the Akron Derbytown Men's Chorus is the winner of the Star Printing Celebrate Spring! Giveaway.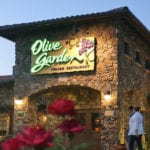 Larry will receive a $100 Darden Family Of Restaurants Gift Card.
Thanks to everyone who entered and please watch for the next Star Printing eNews Giveaway.
Congratulations to Larry!

We offer fully customizable packaging solutions to meet your needs and ensure that your product has a unique, powerful and professional presentation.